Happy holidays from all of us here at the practice. This month we want to share six exercise suggestions to help you start 2020 off on the right foot. Simply watch the video, check the resources out, and make sure you share these with at least one person that may be reluctant to start 2020 with a new exercise program. Click here to watch the video.
10 Mayo Clinic Healthy Eating Ideas for the Holiday Season

One of the dieticians at the Mayo Clinic put together a great list of healthy eating suggestions for the holidays.  Take just a minute to review them.
Don't skip meals.
Contribute a healthy dish.
Choose your splurges.
Hospital Safety Tips

If you or a loved one is admitted to a hospital, here are some tips to decrease your chances of complications.
Bring a friend or family member with you to serve as an advocate.
Know the members of your care team. 
Learn who's overseeing your care.
Make sure your care providers and visitors wash their hands or use hand sanitizer.
Know the signs and symptoms of infection.
Ask your health care team questions and voice any concerns.
Protect yourself by getting vaccinated against flu.
Keep a written record about tests, medications, and the providers who visit you to help prevent mistakes.
Physical Therapy Corner - Changing Your Perspective About Pain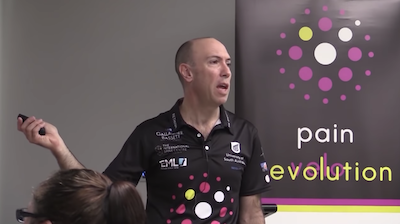 Do you understand what's going on when you have pain? The science of pain has evolved immensely over the last two decades, but the information is slow to make it to the public. Here's a good video from a leading Australian pain scientist, Lorimer Mosley. It's worth watching if you or someone you know is in pain. Click here to watch this video.
We wish you, your family, and friends a happy and safe holiday season.

Until Next Month,

Thanks from Eric Edelman BS,PT

Peak Physical Therapy and Sports Performance
www.peaktherapy.com
Email: Eric@Peaktherapy.com