It's 2019, and we are starting the year off with a new theme - why you should use natural care first for nerve, joint, and muscle problems.
Each month we will address:
Common conditions of an area of the body
How to decrease your odds of experiencing pain
What to do right away if you have pain
Why you should see your therapist first
We are starting with the neck.  Click here to watch our video.
---
How to Decrease Your Risk of Experiencing Neck Pain
Part of our new series of messages include some tips on how to decrease the likelihood you will experience neck pain. Click here for more on this.
---
Recipe of the Month
We are all so busy these days and we don't have time for elaborate meal preparation. This month we found a good resource for healthy recipes to cook in under 20 minutes. Click here for the recipes. Make sure you click on the pictures to get to the individual recipes and let us know if you try anything and really like it.
---
What The Heck Does That Word Mean?
Sphenopalatine ganglioneuralgia
Healthcare terms can be very confusing. Do you know the common name for this complex medical term? Click here for the answer.
---
Exercise of the Month - The Chin Tuck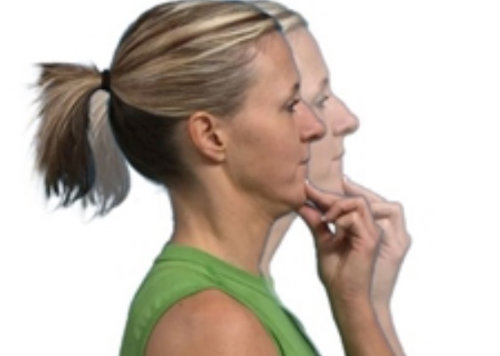 This one is a great, not-so-common exercise, that will stretch those deep neck muscles. Click here to watch the video with some recommended repetitions.
---
Thanks for reading this month. If you know anyone that is experiencing neck pain, have them give us a call. We can save them time and money, and chances are we can alleviate their pain with natural treatments.


Until Next Month,

Thanks from Eric Edelman BS,PT

Peak Physical Therapy and Sports Performance
www.peaktherapy.com
Email: Eric@Peaktherapy.com