With the official start of summer just days away, we hope you are planning for some rest, relaxation, and recreation – swimming, sports, and gardening. One thing we don't want is for you to be limited by shoulder pain. So, this month we are sharing four exercises to keep your shoulders strong and decrease your chances of experiencing shoulder pain this summer.Click here to watch the video.
Recipe of the Month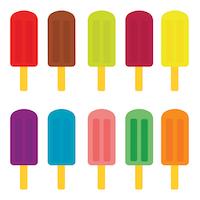 With warm weather just around the corner, a cool and refreshing treat is just what your therapist would order. We found three fun recipes for ice pops with some interesting flavors. Click the links below for the recipes:
If you get a chance to try them out, let us know how they taste. Enjoy!
Thoughts on Having a Healthy Heart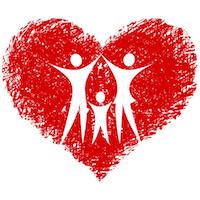 It's a sad fact that one in three will die of heart disease. It's very important that you take the proper steps to ensure that you have a healthy heart. If you have concerns about your heart, we encourage you to see your doctor and ask the following questions:
Am I at risk for heart disease?
What tests do I need?
Is my blood pressure okay? If not, what should I do?
Is my cholesterol level okay? If not, what should I do?
Is my weight okay?
How much exercise do I need?
Am I at risk for diabetes?
How can you help me quit smoking?
Water Safety Tips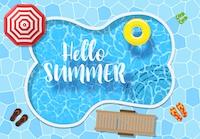 If you plan on going in the water this summer, and many will, here are some quick safety tips:
Shower before and after going into a swimming pool.
Make sure to use swim diapers for babies and toddlers.
Avoid swimming or playing near places where storm water is released on the beach.
Stay out of the water for at least 48 hours after a storm.
Try not to swallow recreational water.
Always wash your hands before you eat or drink.
Heat Watch Reminder for Seniors This Summer

As the temperature heats up it's important to remember our senior family members and friends. As we age, our capacity to deal with extreme temperatures declines. Below is a great resource about hyperthermia, who's at risk, how to recognize this emergency, and what to do about it.
Physical Therapy Corner
Recent research has challenged the value of a common shoulder surgery called decompression. It's most commonly performed for a shoulder condition called impingement. If you or someone you know is considering shoulder surgery, conservative care provided by our therapists is likely to be just as effective. At the very least, it will better prepare you if you do need surgery.
Click here for the reference.


Until Next Month,

Thanks from Eric Edelman BS,PT

Peak Physical Therapy and Sports Performance
www.peaktherapy.com
Email: Eric@Peaktherapy.com