Tens-of-thousands of people suffer with ankle or foot pain every day. This month we discuss natural solutions to three common diagnoses of the foot and ankle. Click here to view the video.
Happy Halloween - Make It a Safe One with These Tips!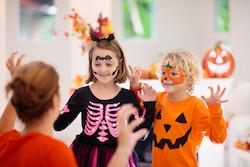 Halloween is that night every year when, according to old Celtic beliefs, spirits and the dead can cross over into the world of the living. It's a night of celebration; don't spoil it with an accident. Click here for some safety tips to ensure you have a great Halloween.
An Easier Way to Use the Stairs When Injured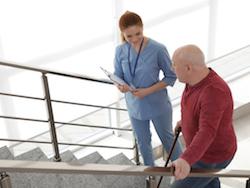 When you've injured your hip, knee, ankle or foot, going up or down stairs can be a challenge. This simple tip, "Up with the Good, and Down with the Bad" is easy to remember and takes the pressure off of your injured extremity.
If you are using a cane or a crutch, the point of it should touch the ground at the same time the foot of your involved or injured limb does.
Pumpkin Spice Recipes for Every Occasion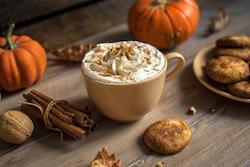 Pumpkin spice, do you love it or think it's overused? If you can't wait for Fall and the pumpkin spice recipes, we found a bunch of them for you. From cocoa to scones, you'll find a little bit of everything. While we don't recommend you eat sweets on a regular basis, an occasional treat won't hurt. Click here for the recipes.
Physical Therapy Corner - Kneecap Pain Follow Up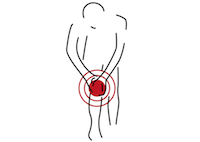 As a follow up to our August theme, knee pain, we want to share a very nice summary of information about how physical therapy can help with kneecap or patellofemoral pain.

Click here to read the consumer web page or click here to download the PDF. The take home message: if you have kneecap pain, see us first!


Until Next Month,

Thanks from Eric Edelman BS,PT

Peak Physical Therapy and Sports Performance
www.peaktherapy.com
Email: Eric@Peaktherapy.com